Estate
Combining Luxury and Tech
Details
incl. VAT
This product is not available for purchase on our website, please head into your local shop to check out their availability.
Technology
BOA
A capable and reel based lacing system that creates even tension and easy lacing operation. This system features low friction guides for even tightening. Boa Coiler works to automatically retract lace slack so your boots stay nice and neat.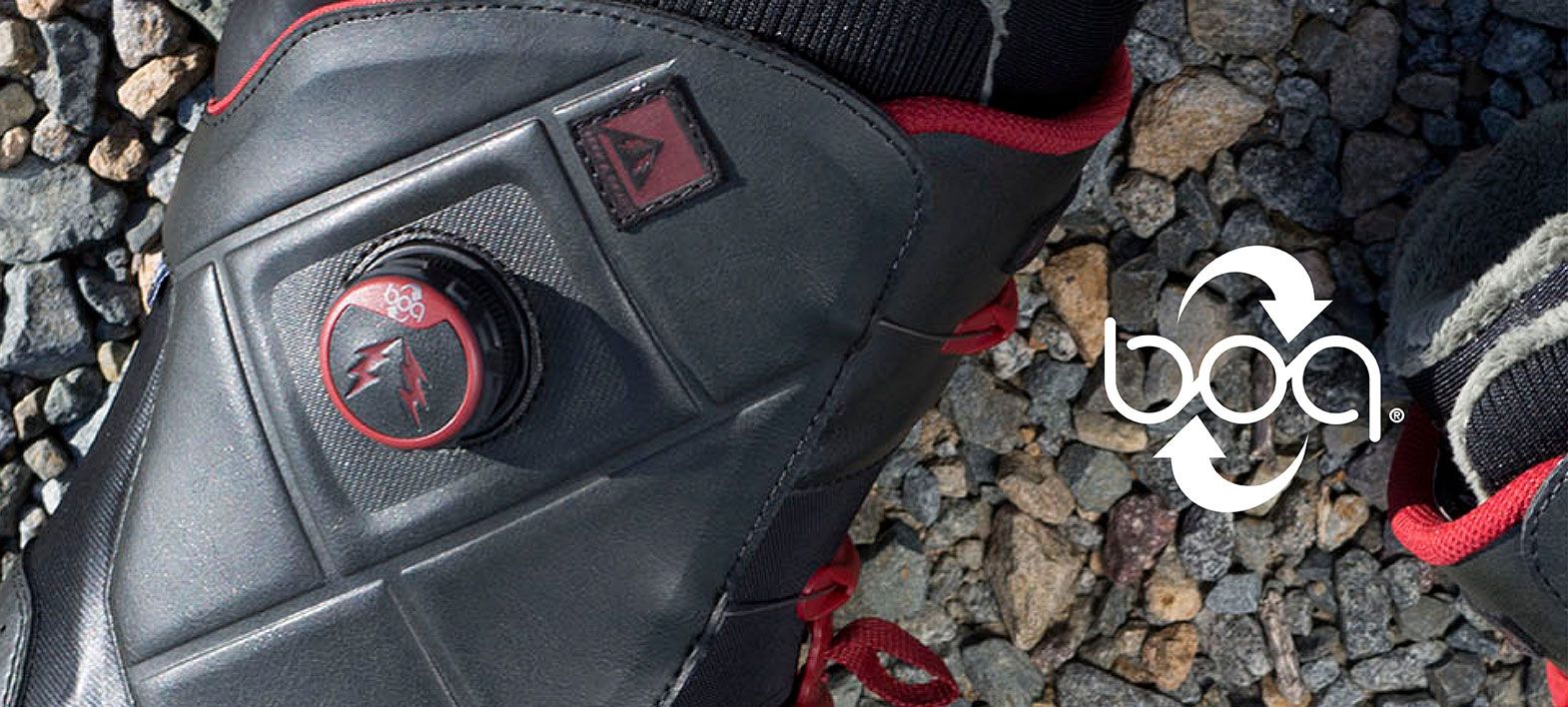 Intuition Space Heater Liner
a liner designed for comfort and warmth, from start to finish. It features reflective heat blanket panels that work to trap heat in and keep cold out. These reflective heat blankets work alongside heat moldable Intuition foam, internal J-Bars, 3D molded, dual-density EVA insoles to keep your foot comfortable and warm all day long.
Vibram RollSole Outsole
Designed with mobility in mind, the Bottom Turn Outsole aims at providing additional range-of-motion without sacrificing any support. This outsole is ergonomically shaped and allows riders additional maneuverability for next-level heelside carves and surf-style vibes.
Related products
hue-1819

Description

Customizable Flex and Comfort

outline-1819

Description

Handling Any Terrain, Any Time

sapera-heat-1819

Description

Keepin' Those Feet Cozy
Prev
Next